Above are the logos of the global health promotion conferences held since its inception in 1986 to the latest in 2016: 30-years. The first logo earned its legendary term – Ottawa Charter – because that conference was held in Ottawa in November 1986.
I first learned about the Ottawa Charter as a third-year medical student two years after it came to light in 1986. After entering into the public health field, I have made "attempts" to implement some elements of it in my practice; first as a medical officer in maternal and child health in a remote district and then as a consultant community physician in mental health and health education (promotion) fields.
This post walks through its legendary 30-year long journey starting from Ottawa in 1986 to Shanghai in 2016.
The birth
The concept of the Ottawa Charter was built on the Declaration on Primary Health Care at Alma-Ata, Russia in 1978. The Charter considers health promotion as a process of enabling people to increase control over and to improve health. The term health refers to a complete physical, mental, and social wellbeing, not merely the absence of disease or infirmity as articulated in 1948.
Writing an editorial to the Health Promotion International on behalf of the "Shanghai stop" held in 2016 – 30 years after the Ottawa Charter – Ilona Kickbusch and Don Nutbeam say "the Ottawa Charter brought a paradigm shift in thinking about how to improve public health". According to them, from 1986 up to 2016, the Ottawa Charter has made "significant strides forward". For example, in 2015 the health promotion became a Sustainable Developmental Goal (SDG) – SDG 3 aims to " Ensure healthy lives and promote well-being for all at all ages".
Its concept
The best way to describe the concept is to walk through the logo; the logo consists of a red circle and three wings – the action areas.
The red circle
The red circle – Build healthy public policy – holds each element together; without that everything falls apart. It also symbolizes the need to build policies while working on the three wings.
The three wings
The three wings represent three core action areas: reorient health services, create supportive environments, and strengthen community action together with developing personal skills. One wing – the community action – breaks through the building healthy public policy. The breaking through symbolizes the ever-changing needs of societies and the need of having responsive healthy public policies.
The wing of reorienting health services is worth discussing a little bit more; it symbolizes the need of reorienting health services to prevent illnesses and promote health.
We can also see where health education fits in this circle: Develop personal skills. In other words, health education is a crucial but only one element in health promotion.
The small inner circle
This small circle represents three strategies – enable, mediate, and advocate – that need to use in all five action areas.
Much later, in 1998, the Health Promotion Glossary defined its every word and term. This occurred after the Jakarta Declaration launched in 1997.
However, the eight pre-requisites for health in the Charter is less known;
peace
shelter
food
income
education
a stable eco-system
sustainable resources
social justice and equity
link; https://link.springer.com/article/10.1007/s10389-019-01108-x
The Charter has traveled around the globe with many transformations; Following is its journey. Each stop has added some change to the original roadmap. However, we need to accept as Bosse Pattersson wrote in 2011 to the Health Promotion International that the advancements from these stops were heavily underutilized in the world.
The Journey begins,
This was the second international conference on health promotion after the Ottawa one. These recommendations explored the healthy public policy theme further and its importance; it creates environments that make the other four action areas doable and sustainable.
It called for all governments to make a political commitment to health by all sectors.
The recommendations made clear about the characteristics of a healthy public policy: it should be explicit, reflect equity in all areas in the policy, and accountable for the health impact of the actors. It further mentions specific subject areas beyond the health sector: agriculture, trade, education, industry, and communications. It means when formulating such policies, health should be considered as an essential element.
At this stop, four priority areas were identified: Supporting the health of women; improving food security, safety, and nutrition; reducing tobacco and alcohol use; and creating supportive environments for health.
For its time, this statement seemed well advanced. South Australia has taken the mantle and moved forward with health for all policies later.
This third conference held in Sweden focused on creating supportive environments. The statement directly addressed policy-makers and decision-makers at all levels. Its call for action was to form broad alliances on the health platform. The statement elaborated what supportive environmental dimensions refer to Social, political, economic, and inclusion of women at all levels.
Furthermore, the statement detailed key strategies to be adopted in creating supportive environments.
Advocacy through community groups particularly women's groups.
Education and empowerment
Building alliances
Mediation to ensure equitable access to supportive environments
In the following year, 1992, the subject of health took a prominent role in the UN's RIO Declaration on Sustainable Development.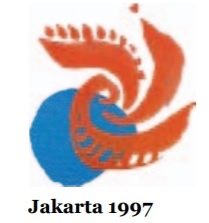 We can see here the emblem has evolved further from its original one; the outer circle of healthy public policy and the inner small spot in the original logo had merged to form a large blue spot. The three wings originate from the blue spot. And, the wing's color has become brick-red. According to the designers, this represents the evolution of the original Ottawa Charter to be more open to embracing new players.
The Jakarta stop was the fourth conference as well as the first held in a developing country with the active involvement of the private sector.
This Declaration focused its attention on the determinants of health of the original Ottawa Charter: peace, shelter, food, income, trade, industry, social justice, women empowerment, stable eco-system, sustainable resource use, respect for human rights, and equity. Above all, they recognized poverty as the greatest threat.
Further, it emphasized the clear need to break through traditional barriers within the government sectors, between the government and non-government sectors, and the involvement of the private sector.
The Declaration finally recommended all countries develop appropriate political, legal, economic, educational, social environments supportive of health promotion.
Key messages
Applying all five action areas together is the most effective than single-track ones.
Choosing settings – schools, markets, mega-cities, the workplace, healthcare facilities – make implementation all five action areas feasible.
People should be at the center of decision-making and implementation.
This statement stated health promotion should be a fundamental component of all public policies and programs in all countries. With the involvement of politicians, the subject of health promotion was brought up to the political arena. Another major development from this stop was the birth of a broad Framework for Countrywide Plans of Action for Health Promotion.
In Bangkok, the focus was on the determinants of health. The document acknowledged the UN's recognition of health as a fundamental right. Moreover, it highlighted major progress that placing health measures at the center in the Millenium Development Goals (MDGs).
The Bangkok statement was named the Bangkok Charter that identified the implementation gap at the regional and country levels and called for member states to follow through. Among the recommended strategies included
Building capacity for policy development, leadership, health promotion practice, knowledge transfer and research, and health literacy.
Partner and build alliances
Invest in sustainable policies
In 2010, The Eastern Mediterranean region, published a capacity mapping tool for health promotion; it was an excellent development after this stop.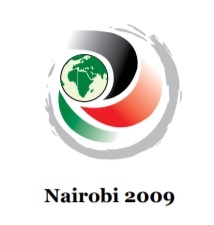 The Nairobi stop focused on the implementation gap in health promotion; it went further in contrast to the previous ones outlining 59 evidence-based interventions.
A notable follow-up development was the Rio Declaration in 2011. It was a political declaration.
Through this Declaration, political leaders agreed to implement the Social Determinants of Health approach to reduce inequity.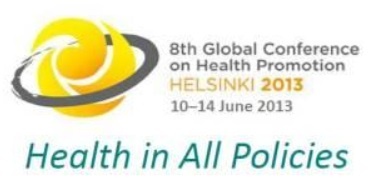 This stop again re-iterated the importance of the "Health -in – all – policies" (HiAP) approach. With this, the participants affirmed their commitment to improving equity in health, consider health as a fundamental right without any discrimination. The Declaration called on the governments to,
Commit health and health equity as a political priority
Ensure effective structures, resources, and processes to enable health in all policies across all levels
Strengthen the capacity of the ministry of health to engage other sectors
build capacity to provide evidence on social determinants of health, inequity, and effective responses
Adopt transparent audit and accountability mechanisms for health and equity impacts
Establish conflict of interest measures
Include communities
This link provides access to conference presentations; https://extranet.who.int/kobe_centre/en/news/8GCHP_WKC_20130610
As a follow-up development in 2017 a global network for health-in-all policies was launched; https://actionsdg.ctb.ku.edu/.

This stop was held 30 years after the inaugural Ottawa Charter in 1986. And, one year after the UN Sustainable Developmental Goal (SDG) held in 2015. The Declaration aimed at the 2030 agenda of the Sustainable Developmental Goal (SDG). It focused on four themes;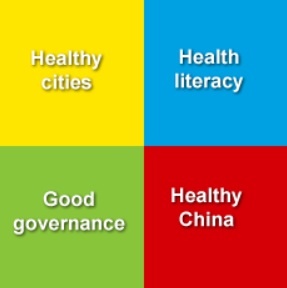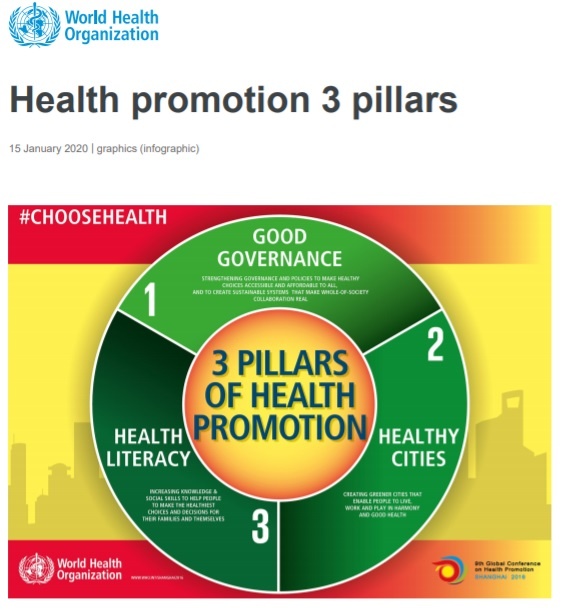 The Declaration called to action,
To recognize health as a political choice
To counteract interests detrimental to health and remove barriers to empowerment – especially for girls and women
To accelerate the implementation of the SDGs through political commitment and financial investment in health promotion
In parallel to the Declaration, the city mayors who attended the conference gave birth to another revolutionary document: Consensus on healthy cities.
The journey continues…
You must have been into a library; you stay silent. That is a classic social norm example. Another common one is littering. As we all know social norms can either be socially desirable or socially undesirable.
Every day we adhere to social norms that are an array of unwritten sets of rules we follow. In a way, these play a crucial role in the smooth functioning of a society. Once we deviate from it, we can expect negative consequences.
Robert Cialdini deconstructs the concept further; he describes two types of social norms: Descriptive and injunctive.
Descriptive (popular) social norms = What is being done
The descriptive social norm refers to actions that others seem to be doing. Irrespective of its impact – either socially desirable or socially undesirable – social norms exhibit a "contagious effect". Take the example of littering; seeing others maintaining a clean environment persuades us to keep those places clean; in contrast, if we see others litter a place, we tend to follow it.
Need evidence?
Robert Cialdini's 1991 report provides evidence. He together with his team demonstrated how "littering begets more littering". Not only that, they further showed when a norm began to change; in a perfectly clean environment, the subjects adhered to that social norm even with one litter; with the increase of the number of litters, the "slippery slope began". We tend to change our perceived descriptive social norm from the " no one litters here" to "everyone litters here".
This certainly goes beyond littering, even to policy making!
The interesting thing here is that we, most of the time inadvertently, promote socially undesirable norms with our statements highlighting socially undesirable behaviours as the norm. It results in a dangerous "boomerang effect".
David Halpern in his excellent book memoir – "Inside the Nudge Unit" (David Cameron's unit where he worked) writes, " I have lost count of the number of examples of Robert Cialdini's "big mistake" that I have seen".
Injunctive social norms = what ought to be done
in contrast to the descriptive social norms, injunctive social norms refer to actions that people either approve or disapprove of (as we perceive). It could either be a displaying "do not litter" notice, the presence of a designated place to dispose of garbage, or what we see that another person removes and properly disposes of the litter.
As I understand, there is a very important difference between the descriptive social norms and the injunctive social norms; the former can be situation-specific while the latter's influence can be very robust. For example, Cialdini and his team's research demonstrated seeing that someone picking up and removing litter from a clean environment (social disapproval) lead others to imitate that behavior not only at that particular place but in other settings also.
How can we apply the above concepts usefully?
Summary
Using descriptive social norms is like a double-edged sword; it becomes effective only when most people engage in socially desirable behaviors; if most engage in socially undesirable behaviors it will backfire.
If we suspect most people engage in socially undesirable behaviors, Cialdini suggests using injunctive social norm focus.
I will write in a later post how descriptive and injunctive social norms influence, for better or worse, during this COVID 19 pandemic.